Restaurants & Bars
Mia Reef Isla Mujeres - Isla Mujeres, Cancun, Mexico
Mía Reef Isla Mujeres. Enjoy a paradise with a beautiful beach, a spectacular reef full of colorful fish and also discover the natural pool formed in the blue sea.
Enjoy wonderful views, water activities, pool, restaurants and much more In this… Your island
"Sarimar" Restaurant
"Las Marias" Restaurant
Beach Bar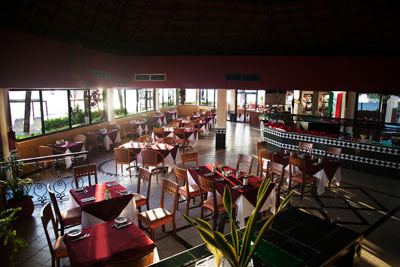 Sarimar Restaurant
A cozy atmosphere with nice natural light and spectacular views of the unique landscape of the turquoise Caribbean Sea.
Taste our delicious:
BREAKFAST BUFFET: FROM 7:00 TO 11:30 HRS. Monday to Saturday; Sunday 7:00 to 12:00 hrs
LUNCH BUFFET: FROM 12:00 TO 17:00 HRS. Monday to Sunday. (Dress code).
DINNER BUFFET: FROM 18:00 TO 22:00 HRS. Monday, Wednesday, Thursday, Saturday and Sunday. (Dress code).
"Las Marias" Restaurant
Las Marias Restaurant offers gourmet Mexican food. The best Mexican food to delight the most demanding taste. Enjoy our delicious mixtures of flavors, scents and colors. Live a perfect dining experience through our culinary creations.
OPEN DAYS: Wednesday and Saturday.
SERVICE HOURS: Two schedules (FIRST SEATING) from 19:00 hrs. to 21:00 HRS. (SECOND SEATING) from 21:00 hrs to 23:00 hours.
ATTENDANCE: Reservations and dress code required.
**Finest meat, lobster and premium drinks with extra charges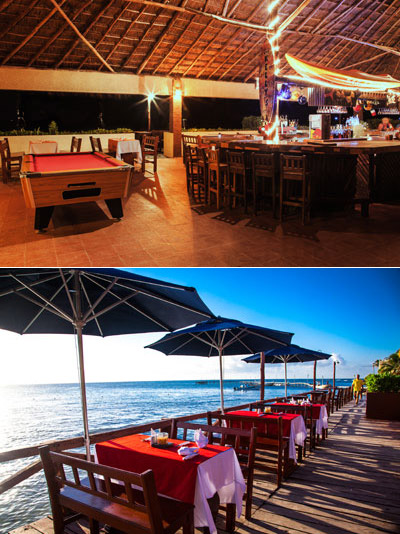 Beach Bar
Beach bar is just in front of the private beach and the swimming pool. An ideal place to enjoy your favorite drink or cocktail and snacks. Enjoy precious moments and share with your family and friends this Caribbean view that will become a wonderful memory.
SERVICE HOURS: 11:00 to 22:00 HRS.