Contact Us
Mia Reef Isla Mujeres - Isla Mujeres, Cancun, Mexico
Vacation Store Miami offers All Inclusive Vacations at unbelievable discounts on an extensive selection of resorts in the Caribbean. Let our professional staff help you find your perfect family vacation, weekend getaway, spring break vacation or that special honeymoon.
Why choose Vacation Store Miami?
Guaranteed best prices on Caribbean Vacations.
Over 15 years of experience.
Did we mention BEST PRICES?
Satisfying our Guests is our principal aim. Therefore we would like to facilitate the reservations process with our telephone reservations service. If you need help, contact us by phone or EMAIL US.
Call Us Nationally at 1(888) 774-0040 or at (305) 774-0040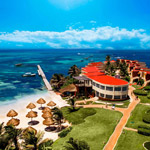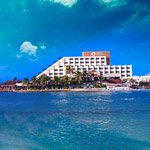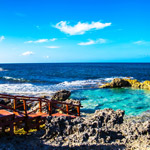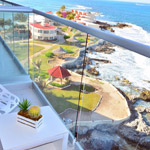 Services
Hotel Amenities (Additional fees may apply to some amenities)
FRONT DESK 24 hours.
Air conditioning.
125 Rooms.
Free internet access in public areas.
Concierge service.
Foreign currency exchange.
Gym from 07:00 to 17:00 hours.
Pool Bar.
Bell boy .
Restaurant and Bar.
Safe deposit box.
Amenities.
Room service. ($)
Mía express. ($)
Pool.
Beach towels.
Private beach and palapas.
Private dock.
Kayaks and bicycles.
Kids Club.
Massage service. ($)
Wedding and event coordinator. ($)
Marina inside the Resort. ($)
Gift Boutique. ($)
Doctor on call (On Request)
Tours: jug park, swimming with dolphins and turtle hatchery. ($)
($) Those services apply extra charges.
($) These services are available at an extra charge
EXPERIENCE THIS BREATHTAKING SECLUDED ISLAND SANCTUARY
Mia Reef Isla Mujeresis more a refuge in paradise than a hotel Its exceptional condition provided by nature takes to a privacy and exclusivity for our guests that difficulty is found in any other property in the area.
COMFORTABLE ACCOMMODATIONS IN AN AMAZING LOCATION
Enjoy each and all the advantages of being surrounded by the Caribbean Sea, fascinating tones and vegetation aromas without missing the opportunity of visiting the famous coral reefs for snorkeling and admiring the submarine flora and fauna of the island
All Inclusive Plan
Welcome cocktail.
Breakfast, lunch and dinner buffet at the Restaurant "Sarimar".
Mexican GOURMET restaurant "Las Marias".
Domestic drinks.
Mía Reef Kids Club: 10:00 hrs. to 17:00 hrs. (from 4-11 years).
Daily recreational activities.
Yoga.
Kayak Tour.
Aquaerobics.
Bingo.
Boarding Games.
Pool Tables Available.
Beach Volleyballl.
Bicycle Tour.
Evening entertainment: Live Show , Karaoke Night and MIA REEF party:
Beach towels, lounge chairs and palapas.
Taxes and gratuities included.
Room service. (from 23:00 hrs. to 07: 00 hrs.)
24-hour Mía express: amenities, additional cribs, movies and more.